About Cross County Veterinary Clinic
Cross County Veterinary Clinic has served the county for over 40 years, offering small and large animal services, including surgery, x-rays, ultrasounds, and dentistry.
Cross County Veterinary Clinic was started in 1970 as the only veterinary practice in the county by Dr. Harmon Smith. His niece, Dr. Julie Boone, later joined the practice in 2000. She was a fantastic veterinarian and was very involved with the community. Following Dr. Boone's unfortunate passing in 2019, Dr. Matthew Lackey joined the practice in 2020. Dr. Smith has recently retired and is still enjoying his farm life with his wife, Jeanie.
Complete Veterinary Care in Wynne, AR
At Cross County Veterinary Clinic, we know the important role that your pets play in your life. You and your pets will receive the best treatment possible from a highly skilled and caring veterinary staff.
Meet Our Veterinary Team
The veterinary team at Cross County Veterinary Clinic is a dedicated and compassionate group of professionals who share a profound love for animals. With a wealth of expertise in various veterinary specialties, our veterinarians bring their knowledge and experience to the forefront, offering the best possible care for your beloved pets. Supported by a caring and skilled staff, our team takes the time to understand your pets' unique needs, providing personalized attention and treatment plans. Trust the Cross County Veterinary Clinic team to provide exceptional care and support for your animal companions.
Thank You For All Your Kind Words
We appreciate you making us one of the top-rated vets in Wynne, AR, even though we know you have many options when selecting your veterinarian.
Mrs. Barney
We have had multiple visits with Cross County Vet and they are ALWAYS so helpful!!! All of the staff really know what they are doing and are very loving with our fur babies. I do recommend making an appointment by giving them a quick call before heading in. THANK YOU, CROSS COUNTY VET! We love you guys!
Charles Little
Took BAILEY ( minpin) to CROSS COUNTY when her vet retired. They have treated her with annual checkup since then, she is getting old and had problems a couple months ago. Just trying to make her comfortable since her age is coming to that time. She gets excellent care @ CROSS COUNTY
Alesha Mahan
Absolutely best place around, I drive from Jonesboro to Wynne to use Cross County Veterinary. They are the sweet people. They have the best prices around and don't try to charge you an arm and a leg like most places. I won't got anywhere else for care of my babies. This is the only place I will ever go again for any Veterinary care my animal need. ❤️
Our Photos
Meet Cross County Veterinary Clinic's Friends!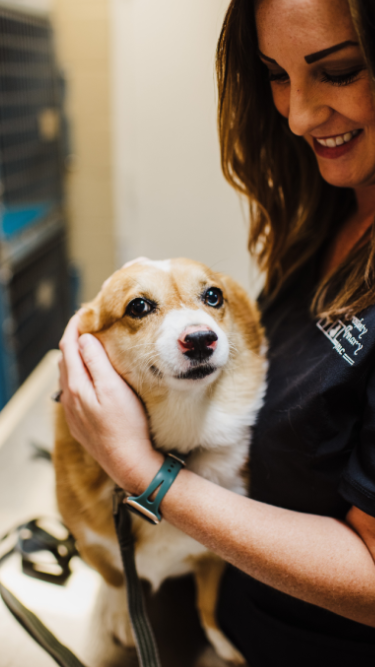 Download Our App and Connect with Us on PetDesk
At Cross County Veterinary Clinic in Wynne, AR, we advance veterinary medicine without sacrificing the sense of community essential to providing high-quality patient care. We offer superior veterinary care with our team of committed specialists, cutting-edge facilities, and individualized services. Please use the PetDesk's online system to make an appointment for your pet, and download our app to stay updated on their health.
We proudly serve the pets of all of Cross County, AR (Wynne, Parkin, Earle, Cherry Valley, Vanndale), St. Francis County (Forrest City, Colt, Caldwell), Marion, West Memphis, Harrisburg, and McCroy.